Introducing Jamma Jango!
We understand how valuable it is for kids to be multilingual. Jamma Jango introduces kids ages 0 to 7 to Spanish and Mandarin Chinese using the "dual-language" method — the method used in most multilingual homes. Whether you're interested in Spanish homeschool, language learning games, Chinese language videos, or simply want a language learning program for your child, you can count on us.
Available in Spanish and Mandarin Chinese
Language Boxes
Jamma Jango Language Boxes contain a DVD of language-based cartoons, activity book, games and stickers. For ages 0-7.
Shop Now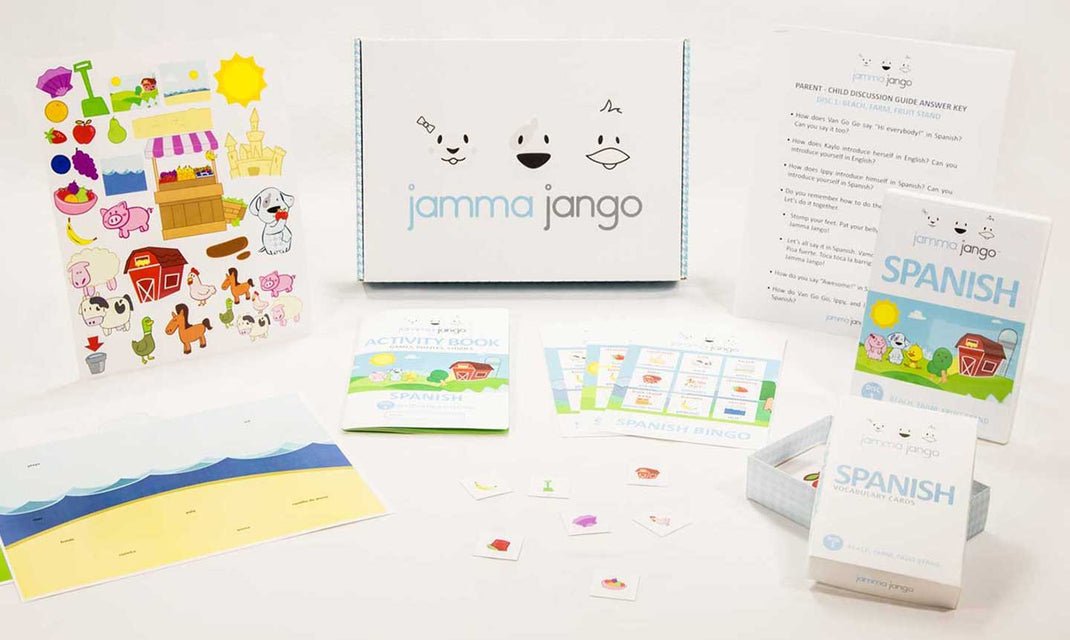 Happy Parents
My kids are having so much fun learning Spanish with Jamma Jango. Every time they watch a video, they're excited to tell me new words they've learned. I'm actually learning Spanish with them too. It's been really wonderful!
– Hayley, Mom of 2
My boys are learning Chinese with Jamma Jango and they love it! They love learning new words and doing the dance! The cartoons are a good pace that's perfect for my 11-month old, 3-year old, and 5-year old (they're not too overstimulating or flashy). Jamma Jango Chinese is easy to learn, it's easy for me to learn, and my children are picking it up.
– Carolyn, Mom of 3