Jamma Jango Language Learning - Box 1: Introductory Mandarin Chinese Kit + Digital Download
$64.00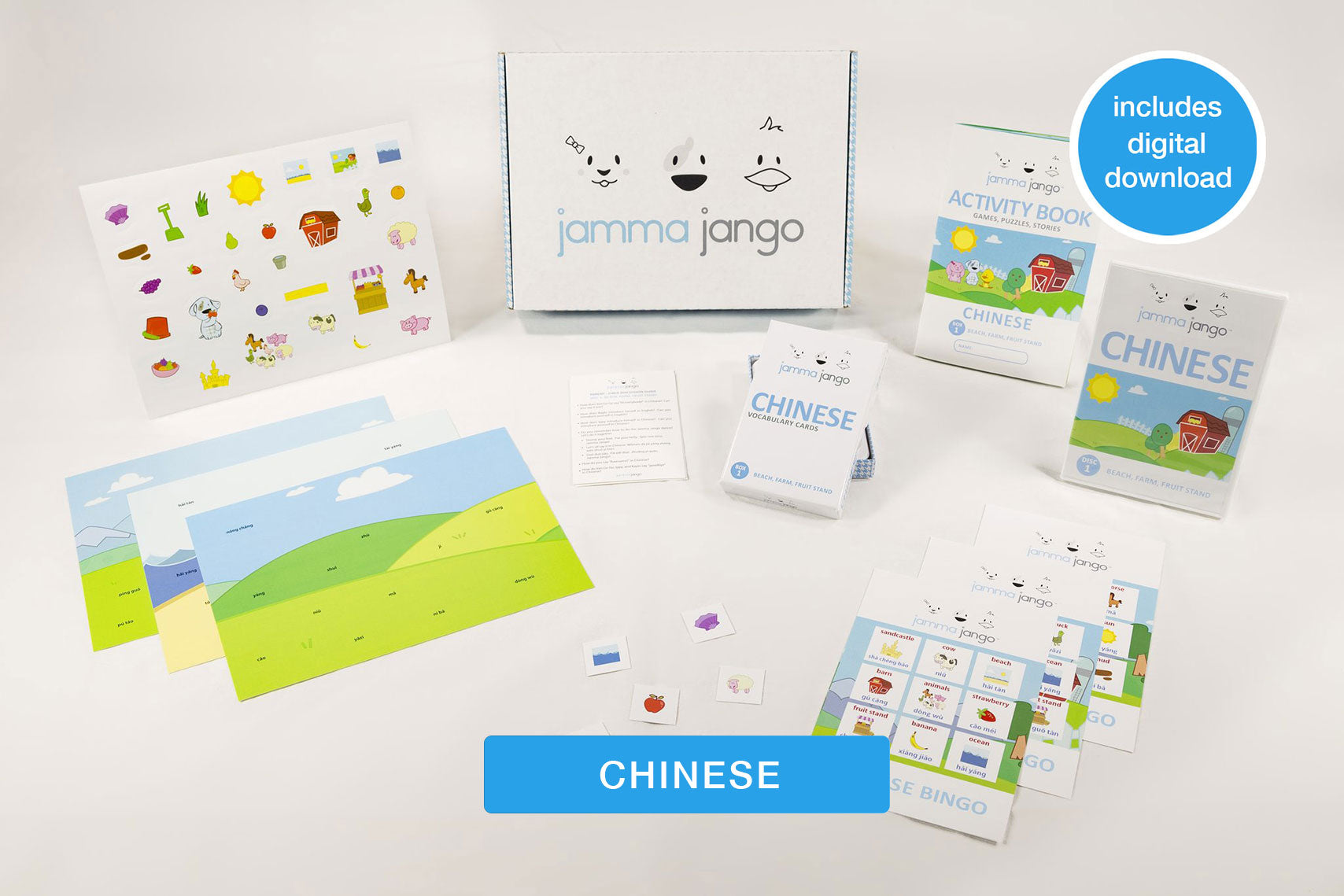 Our games to learn Chinese are tested for effectiveness and fun.
By ordering the introductory Mandarin Chinese kit with the digital download, your child can immediately start using their new language learning program.
Complement your child's Chinese preschool or incorporate Chinese for babies into their daily routine for fast results.
Games to learn Chinese are proven to be more effective because they hold attention longer and make learning fun.
Here at Jamma Jango, we're committed to language learning programs that will truly make a difference in your child's life. By using our games to learn Chinese, your child will learn Mandarin, set a strong foundation for continuing to study languages, and become a lifelong learner. This introductory kit includes Chinese language videos, flashcards, and more, and it's ideal for children aged 0 to 7. Order your kit today to get started!
Free shipping
Digital download for immediate use
Theme: beach, farm, fruit stand
Kit includes:

DVD with three, 29-minute cartoon videos
Vocabulary cards
26-page activity booklet
Parent-child discussion cards
Bingo game
Stickers and sticker boards