Jamma Jango Language Learning - Box 1: Introductory SPANISH Kit
$54.00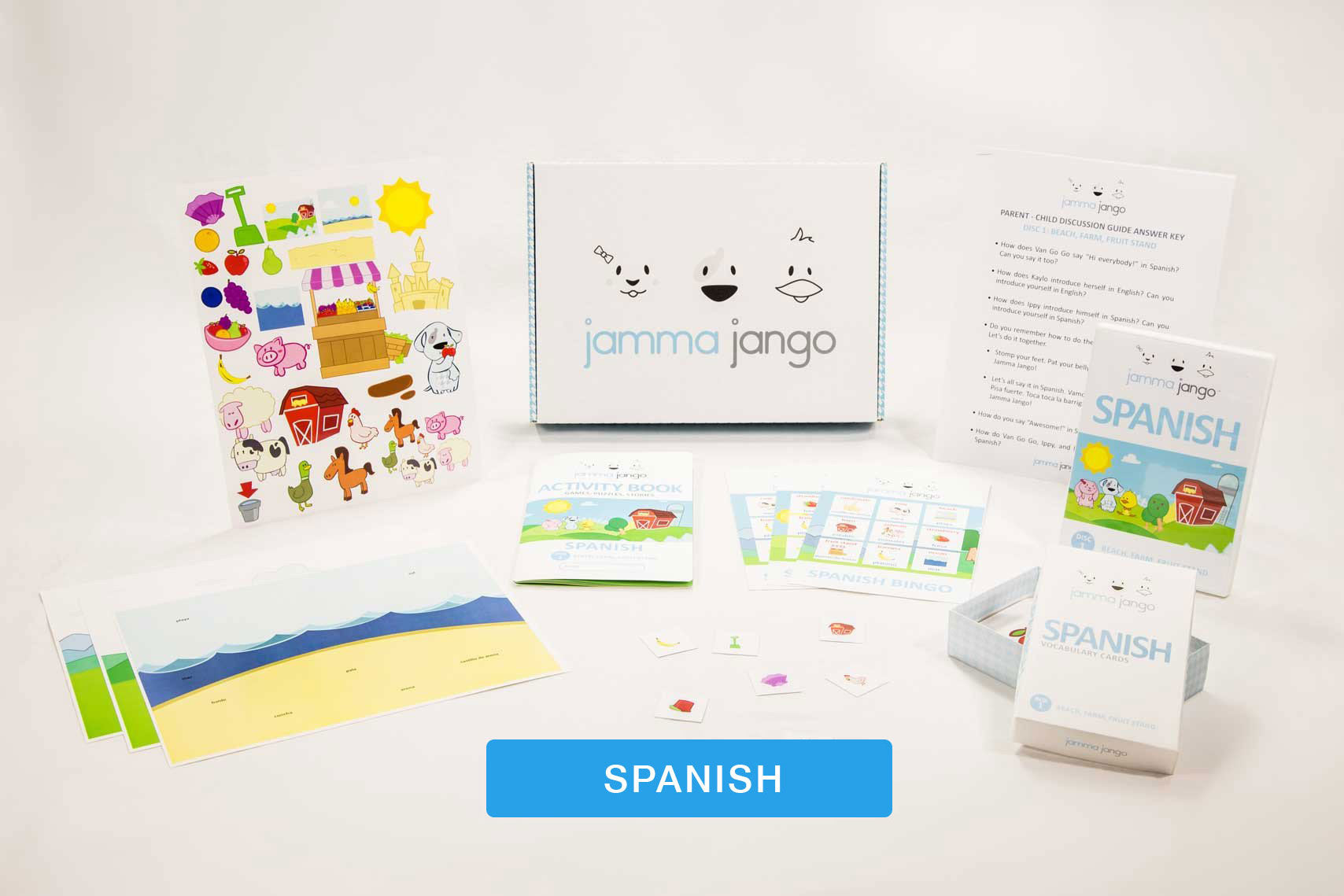 You can easily teach kids Spanish with our fun, educational language learning program.
Create your own Spanish preschool with our Spanish for toddlers introductory kit — it's ideal for children 0 to 7 years old.
The language learning games in this kit include a bingo game and stickers to help motivate your child to learn.
You can teach kids Spanish with the Spanish language videos included in this popular kit.
Here at Jamma Jango, we strive to help you teach kids Spanish with fun, educational, and powerful programs that your children love. With this introductory Spanish kit for kids, you'll enjoy an effective second-language program that drives results — while your child has fun! Our language learning programs are tested for effectiveness and accuracy, so go ahead and order it today to try it out for yourself! We also offer this
same kit with a digital download
. Be sure to check out our
FAQ page
or
contact us with questions
.
Free shipping
Theme: beach, farm, fruit stand
Kit includes:

DVD with three, 29-minute cartoon videos
Vocabulary cards
26-page activity booklet
Parent-child discussion cards
Bingo game
Stickers and sticker boards