Jamma Jango Spanish DVD - Box 1
$19.99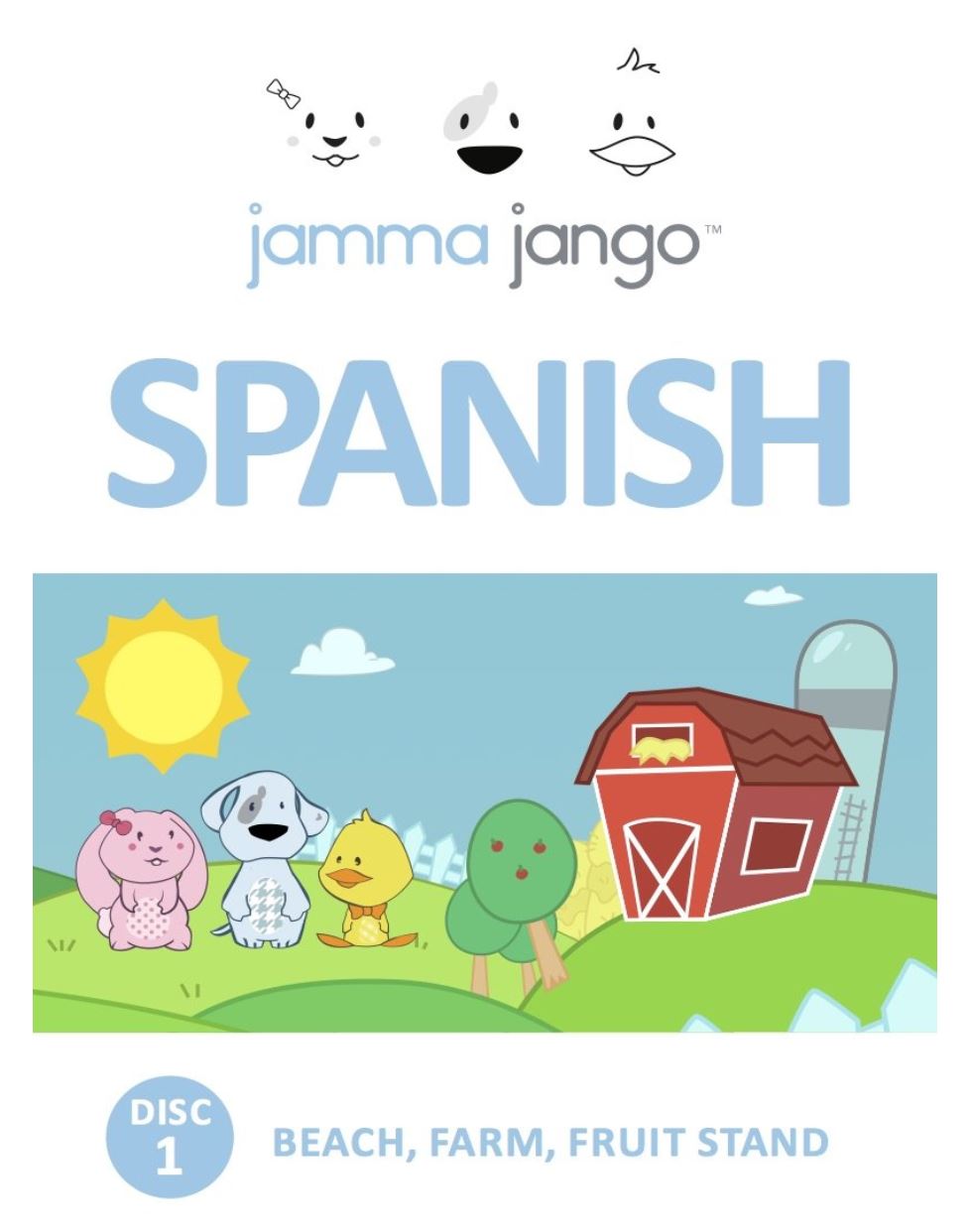 DVD CONTAINS: 3 cartoon episodes for children (ages 0-7 years old) and parent guide with viewing and learning tips.
ENGAGING CONTENT – Jamma Jango's cartoons get kids and parents excited about learning a new language. Entertain your kids and keep them occupied with this exciting, educational program!
EFFECTIVE LANGUAGE LEARNING – Educational cartoons created to help children learn Spanish quickly and promote a love of learning. Includes specially highlighted key words in English and Spanish. Jamma Jango cartoons show friendly characters and interesting storylines in common situations.
INTEGRATIVE LEARNING APPROACH – Unique and effective dual language approach of teaching. Jamma Jango is designed for everyone! The language learning cartoons are conducted in both English and Spanish. This helps parents readily understand the cartoon's content and include parents in their child's language education.
MULTI-LINGUAL BENEFITS - Even adults can benefit from watching Jamma Jango videos. Not only can kids learn Spanish, but non-English speakers can also learn English. The whole family can learn a new language together!