Jamma Jango Language Learning - Box 1: Introductory SPANISH Kit + Digital Download
$64.00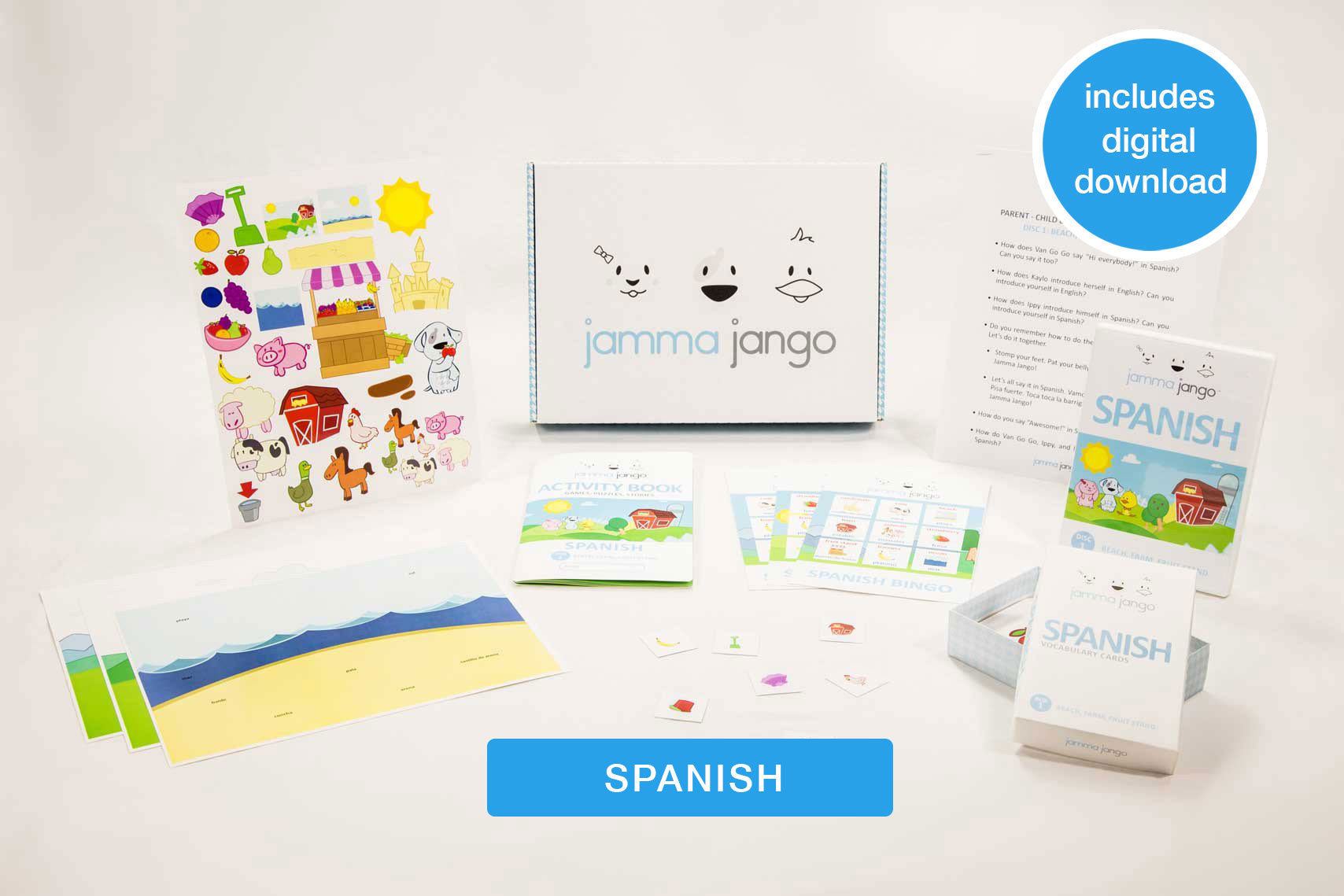 This language learning program is fast, effective, and fun.
When you want to teach kids Spanish, our language learning games and curriculum are perfect because they're fun, engaging, and educational.
Our Spanish for toddlers is just what you're looking for — it's ideal for children aged 0 to 7 years old.
Use this language learning program for Spanish homeschool, a complement to Spanish preschool, or simply to help your child be well-rounded.
Start immediately rather than waiting when you order the digital download!
Language learning programs should be fun and effective — and that's just what this introductory Spanish kit is! Order it today from Jamma Jango and use the digital download to begin the program immediately. With the Spanish language videos, language learning games, and level of interaction between you and your child during this language learning program, you're sure to see success.
Free shipping
Digital download for immediate use
Theme: beach, farm, fruit stand
Kit includes:

DVD with three, 29-minute cartoon videos
Vocabulary cards
26-page activity booklet
Parent-child discussion cards
Bingo game
Stickers and sticker boards